Equipment Rental Company Columbus, OH
About Machinery & Tool Rentals
Machinery & Tool Rentals, Inc. is Central Ohio's premier construction equipment rental and supply company. Since 1956, we have remained a family owned and operated business dedicated to helping our customers get exactly what they need, so they can quickly get back to work. For over 60 years, we have been renting, selling and servicing construction equipment and supplies to contractors and construction workers throughout the Columbus area.
Our team of professionals are what keeps our repair, rental and sales services running so smoothly. We are an authorized service center for all the equipment we sell, and have four full-time mechanics who perform close to 200 repairs a month and have close to 100 years of combined industry experience.
MTR is a member of multiple professional associations, including:
Our store is centrally located just west of downtown Columbus in the Franklinton neighborhood, near the 315, 70 and 71 interchange. Stop by our store to find the construction equipment you're looking for, and talk to our knowledgeable staff members who make up our equipment rental company.
Mark Gabel - President, CFO & Owner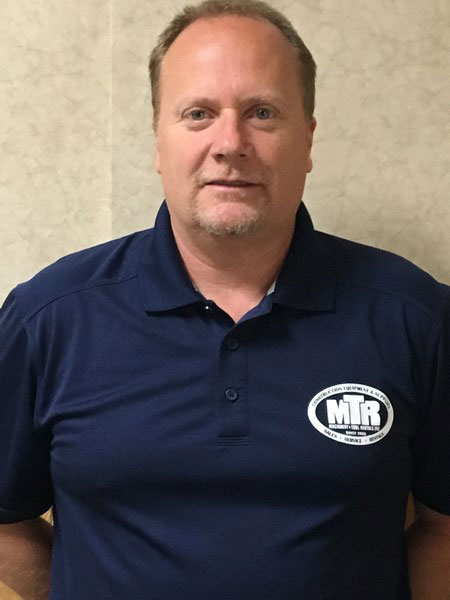 Mark Gabel has a BSBA in accounting from Bowling Green State University, and is a certified public accountant in the State of Ohio. Mark joined MTR in 1997 as the CFO/owner and became President/CFO in 2005. In addition to working at MTR, he is a trustee on the Franklinton Board of Trade, and a member of AICPA, Ohio Society of CPAs, Ohio Contractors Association and American Rental Association.
Mark is married to his wife, Diane, and has two sons. In his free time he enjoys playing and following sports and spending time with his family.
Steve Forquer - Vice President, Service Manager & Owner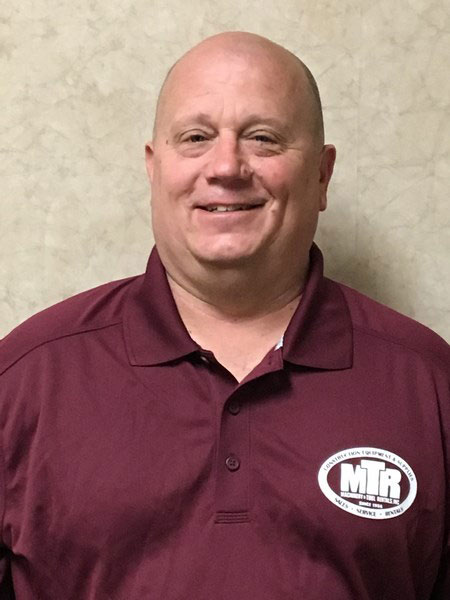 Steve Forquer graduated from East High School in 1981 and attended college for a year and a half before beginning a career in the equipment rental industry. He has been at Machinery & Tool Rentals for 31 years, where he is the vice-president, service manager and owner.
Steve has been married to his wife, Amy, for 34 years. They have nine children and are expecting their seventh and eighth grandchildren this year. In his free time, he enjoys playing golf and spending time with his family.
Brett Stover - Purchasing Manager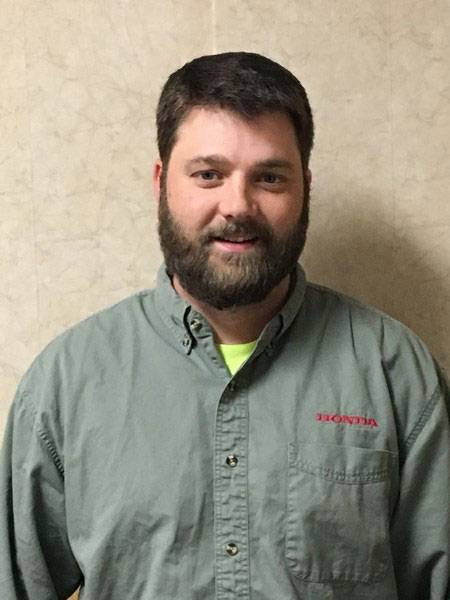 After graduating from high school, Brett Stover joined the MTR team in 1998. Since then, he has been working as the purchasing manager for the equipment rental company. He has been married for 22 years and has 2 children, a grandson on the way, one dog and two cats. In his free time, Brett enjoys golfing, reading, jogging with his dog, working out, watching movies and following his favorite sports teams.
Aaron Eads - Outside Sales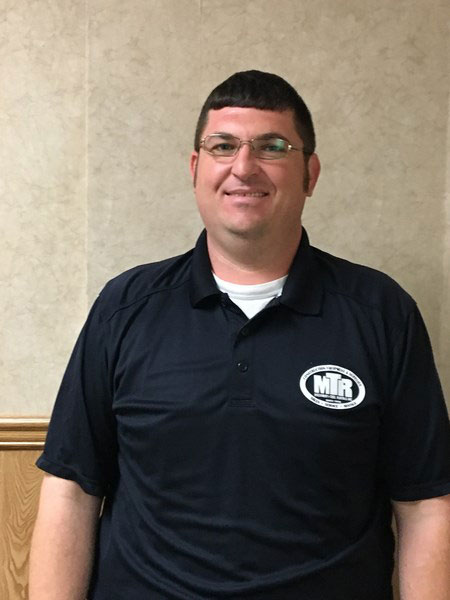 Aaron Eads graduated from Fair Banks High School and has been working with MTR for 15 years. He spent his first 10 years at the sales counter, and has been in outside sales now for five years. Aaron is married to his wife, Melissa, and has one daughter. In his free time, he enjoys outside activities, including fishing, golf and off-roading.
Jerry Erwin - Outside Sales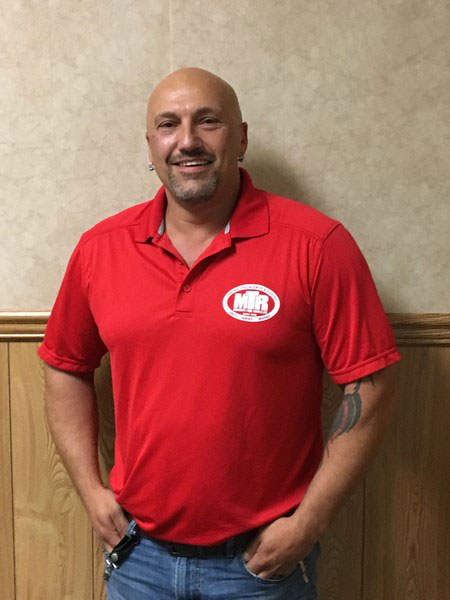 Jerry Erwin graduated from Logan Elm High School and attended Bliss College West for two years, studying accounting and taking classes for service of equipment and sales. He started in the equipment rental industry when he was 17 years old as a yard man. From there, he worked at the counter, as the service manager and eventually the store manager. He has over 20 combined years in the equipment industry.
Jerry married his best friend and they have four kids, one grandson, two goats and two dogs. In his free time, he and his wife love boating, riding their Harley, cookouts with family and friends, working out, playing with their pets, canoeing and really anything outdoors. They also love spoiling their grandson, Caiden.
Greg Held - Outside Sales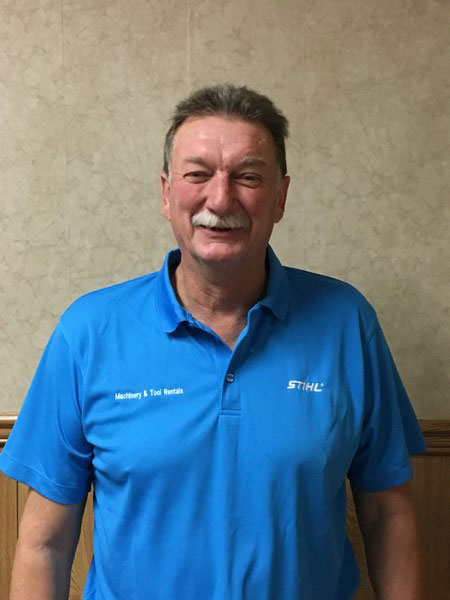 Greg Held graduated from Walnut Ridge High School in 1974. With numerous industry training seminars, he has had years of experience in the sales industry. From 1976 to 2012, Greg worked for Ackerman Chacco as a delivery driver, inside salesman and outside salesman. From there, he worked in outside sales at McGlaughlin Oil from 2012 to 2016, and now works in outside sales for Machinery & Tool Rentals.
In his spare time, Greg enjoys spending time with his family. He and his wife, Barb, have been married for 33 years and have two children, Elizabeth and Joe, and a total of 5 grandchildren. Greg also participates in drag racing, and enjoys playing with his grandkids.